Temporary suspension of Letham Community Hub activities and services
Responding to national guidance about protecting and keeping people safe from Coranavirus Letham4All has suspended its community-based activities and services, including the Community Gym at the Letham Community Hub.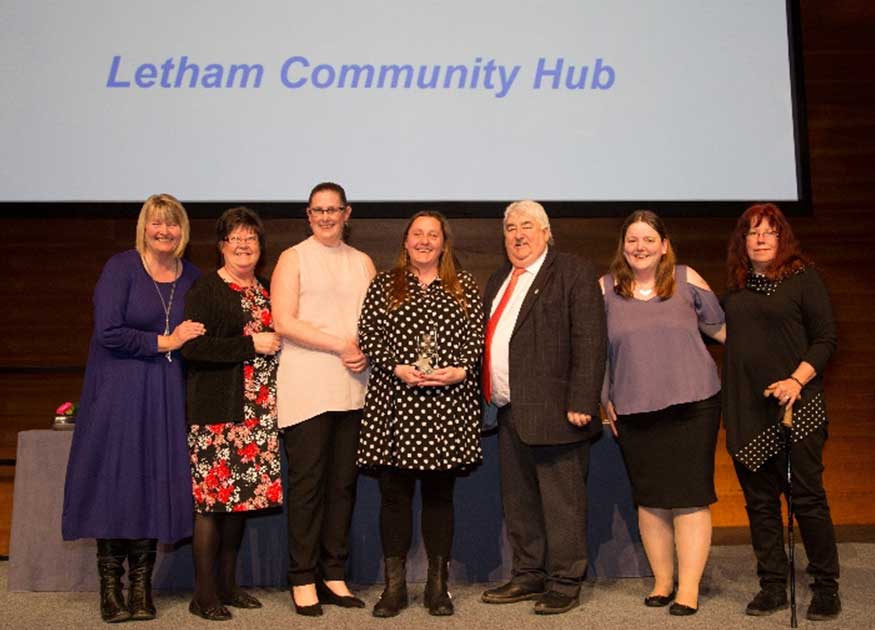 The dream of refurbishing the former Letham Recreation Centre and transforming it into a Community Health and Wellbeing Hub came a step closer to reality this week. Perth and Kinross Council, working with the Letham4All, applied for £1 million to the Scottish Governments' Scottish Regeneration Capital Grant Funding which has been approved.
Letham4All are working on 2 further applications to external funders to make up the shortfall in the budget to achieve the original plans that were developed by the local community. Now there is an incredible £2.2 million pounds in the funding pot to upgrade and extend the building.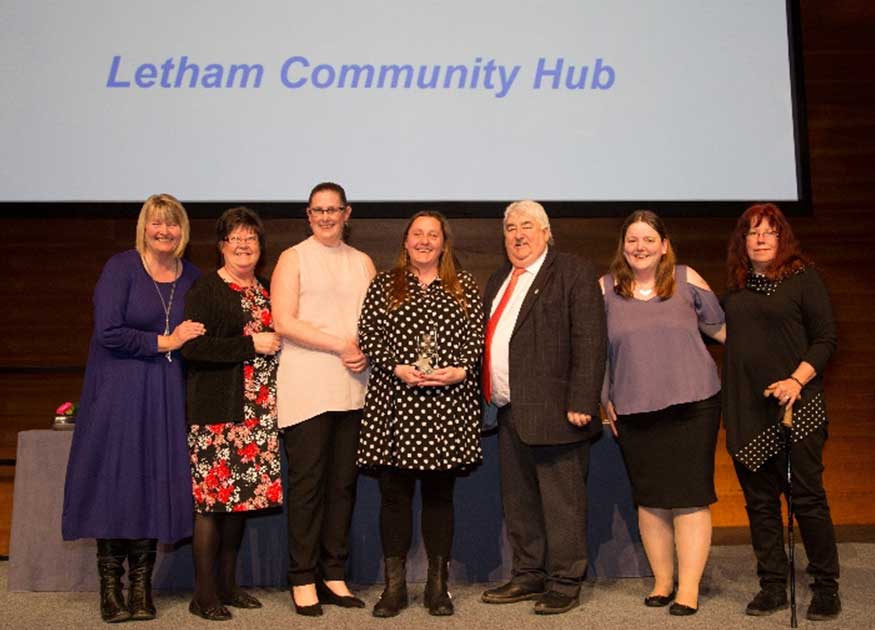 Letham Community Health and Well Being Hub Timeline
May 2015 Community Engagement Activities and workshops
August 2015 Council undertakes a feasibility study for the potential new Hub
October 2015 Business case developed for capital funding for the new Hub
June 2016 Perth and Kinross Council approves £2.85million as part of it Capital Programme for the new Hub
November 2016 Perth and Kinross Council appoint Mace Ltd to be Project managers for the design and construction of the new Hub
 March 2017 Perth and Kinross Council appoint McLaren Murdoch and Hamilton as the Design Team for the new Hub
 March 2017 The Community Hub Project team win the Gold Award at the Perth and Kinross Council's Securing the Future Awards
May 2017 consultation takes places on the design plans for the new Hub
July 2017 planning approval for new Hub gained
 August 2017 Letham Recreation Centre closes for refurbishment and local groups temporarily relocated
October 2017 The Community Hub Project Team successfully apply to the Aspiring Communities Fund – £28K to create a new charitable organisation and  develop a business plan to operate the new Hub
December 2017 Perth and Kinross Council invite tenders for the strip out and construction of the new Hub – with an anticipated of start date April 2018
March 2018 Letham4All is registered as Scottish Charitable Incorporated Organisation
June 2018  On June 20th 2018, Perth and Kinross Councillors, debated the recommendation to approve a £1.7 million cut in the budget towards the development of the new Letham Community Health and Well Being Hub. Unfortunately, despite the support of the opposition parties, the leading administration won the vote and approved the recommendation.
This leaves £1.245 million to continue the project and Letham4All are committed and are working with Council Officers to rethink the refurbishment of the building.
July 2018 On 3rd of July Letham4All held a community open meeting and invited Council Officers to attend, along with local Elected Members. There were some frank exchanges about the decision, but the meeting gave everyone a chance to ask questions. There was agreement that the Community needed to be fully engaged in the next stages of this project.
November 2018 – The Council and Letham4All submit an application to Scottish Government's Capital Regeneration Grant Fund to try an identify funding to deliver the original new building.This bid was unsuccessful.
January 2019 – Letham4All has agreed with the Council to hold a licence to occupy the former recreation so that it can be opened for local community groups to use.
March 2019 – Letham4All make a successful application to the Council's Community Investment Fund to help develop a soft play centre and community kitchen at the Hub.
April 2019 –  A Council Project Board meets to discuss the refurbishment of the building
June 2019 – Perth and Kinross Council submit a 1st application to the Scottish Governments' Regeneration Capital Grant Fund
October 2019 – Perth and Kinross Council are invited to make second stage bid for £1 million pounds
March 2020 – Scottish Government approves the application for £1 million for the Letham Community Health and Wellbeing Hub